Through its century-old existence, Atelier Gérard Beaulieu has kept pace with the changing times, successfully transitioning from the so-called Lost Generation of Moïse, the founder of the company, to the Silent Generation of his son Gérard, to the Baby Boomer Generation of Gérard's son Marc, to the Generation Y of Marc's son Carl. All along the way, AGB has effectively adapted to the management style of each new generation.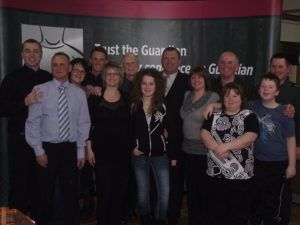 Generation analysis has become increasingly popular among companies, as it allows to understand their views on business development. Each generation is the reflection of its time. Inventions, new technologies, political and economic crises are just some of the many factors that can shape the characteristics, aspirations and values of each generation.
Using this information effectively can give a company a better understanding of its human resources, which are always one of its core pillars. Contrary to the baby boomers, new generations are more inclined to enjoy life than to live for work. And that is one of the reasons why companies are having a harder time to retain their employees for extended periods. Old family businesses like AGB must constantly look for innovative ways to keep their staff satisfied and bring in new people. The latest generation to appear on the labor market scene is Generation Y, which comprises people born between 1980 and 1995 and is expected to outnumber all previous generations by 2020. It has also been called Children of the Millennium or Digital Generation because their childhood was inundated with technological developments, computers and the Internet. They are open to the world and strive to maintain the right balance between family time, work time and leisure time. Some experience difficulty accepting authority and the obligation to wear conventional garments.
Generation Y individuals tend to demonstrate a fairly high degree of independence towards their employer. So it is important that companies implement a number of catchy perks, and not the contrary. Most GY people look for a pleasant, dynamic and non-routinely work environment. They are constantly demanding feedback and want to climb up the corporate ladder as quickly as possible. They show greater respect for their immediate superior if he/she behaves more like a coach or mentor than a traditional authoritarian boss. They also enjoy working in groups and are excellent team players. This generation is poised to represent 75% of the total active population by 2025 and will therefore define the culture and expectations of many businesses. It is important to note that only 11% of this group conceives success as having plenty of money.
For them, life flies by and everything has to be done quickly, including the search for a job. Hence the need to ensure we have the right tools to add value to our company. Now, how can people find a job quickly? Employment sites are a good solution, but Facebook is without doubt the quintessential tool in any promotion efforts. To visit our Facebook page, get our latest news and check our employment opportunities, click on https://www.facebook.com/atelier.gerard.beaulieu/.
Whether we look for candidates with a diploma or not, AGB adds value to its job offerings by advertising them on social media, local communication services and Facebook. Job openings must be well described and contain the company's social and economic benefits to get the attention and interest of the new generations. Another way to advertise our company is by promoting our job opportunities among higher education institutions. Accepting interns and showing them the inner works of the company is an effective way to attract jobless graduates into the manufacturing sector where AGB specialises.
What does AGB do to find and retain its factory and clerical employees?
Management gives great importance to the particular needs of each generation within the company and always strives to adapt itself. New hires are trained and integrated into the corporate culture by the most experienced and knowledgeable employees, who become their coaches and provide them with hands-on opportunities to learn. AGB also offers competitive salaries compared to neighboring regions. Even if money is not the primary motivation for Generation Y, it remains a major appeal. Still, what most GY individuals are after is a sense of meaning – a real meaning in their job, as well as in the vision and the values held by the company they work in.
AGB is a family business whose mission is to create and manufacture high-quality steel products. Its vision is to be known and recognized by the leading producers of machinery and equipment so they incorporate our products into theirs. It also offers its employees a number of additional benefits such as a break room, a social committee, a regularly reviewed salary structure and lots of flexibility and understanding.
This is how AGB cares for its Generation Y employees:



Active social committee for easy employee integration into the team. Regularly organized activities such as 5 à 7 meetings, recognition of new employees, Christmas party, etc.




Fully renovated break room following an employee survey that sought to better understand what they need to feel more comfortable




Production update meetings every Monday




Social and cultural involvement: AGB encourages its employees to participate in a number of regional activities such as golf tournaments, ticket raffles for various local events, etc.




Suggestion box to allow for continuous improvement




ISO 9001:2015 certification




Internships for higher education students




Group insurance




… and many other advantages



If you are looking for an interesting, motivating and dynamic job, think AGB!