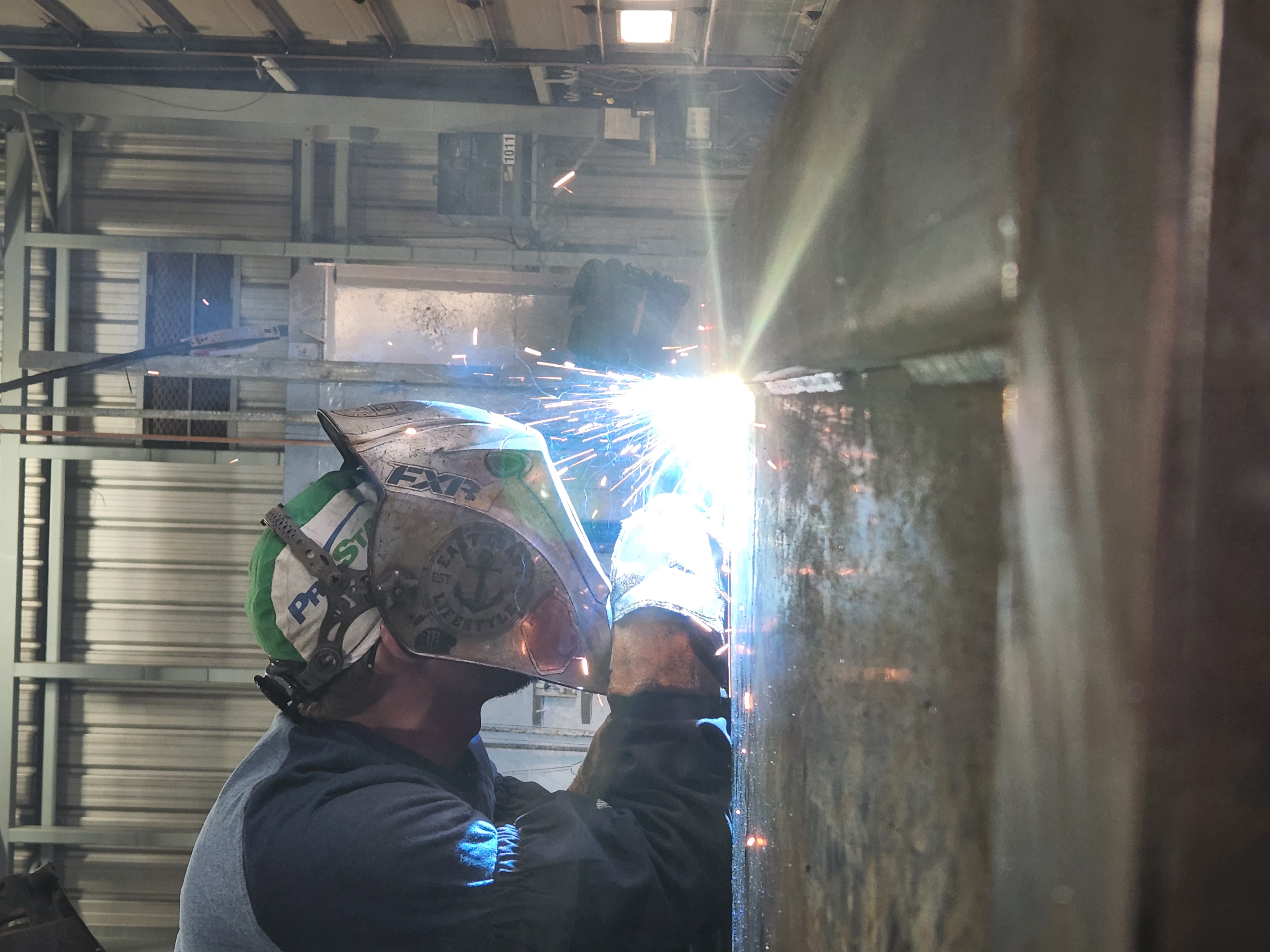 WELDER-SOUDEUR
Do you want to use your welding skills? You are dynamic and motivated, you want to continue to develop. You are a positive person who is driven by challenges and hates routine. You like working on special projects. You are a rigorous, fit, proud person who likes a job well done. You're always trying to surpass yourself. You want your talent to make a real difference.
Do you recognize yourself? Join our team!
We are a young and dynamic team within a fourth generation family business that is here to stay. We are passionate about innovation, change and we are proud that our concepts are made here!
We offer a friendly, stimulating and flexible work environment with competitive salaries and benefits.
Your mission on the team?
You will be required to read and interpret work plans and instructions. Assemble and use manual or semi-automatic equipment to weld products. You will have to keep your work environment clean and respect the company's work methods.
Your know-how:
Experience of one year or more required. Ability to read plans is an asset.
Your assets:
Be comfortable with a tape measure and accurate measurements.
You have teamwork skills.
You have a facility and willingness to learn.
Qualifications and training:
Benefits
Medical Insurance
Pension plan
Uniform with cleaning service available
Equipment (Boot and safety glasses, tape line, mask, gloves) supported*
Competitive salary
Type of employment: Full-time
Salary: $15.00 to $24.00/hour depending on experience
Related Documents
Soudeur__FR__Annonce.docx